Filed Under :
sims
by charlotte2hip1839
Oct.5,2013
those are the sims computer games i have, there great fun and i have found some cheats for all of them;
All of the Sims

 first you must click ctrl, shift and c at the same time for a blue box to appear at the top of the screen. Then type in; testingcheatsenabled true and then click enter. This will allow you to do other cheats that can't be done without that code. NOTE: THIS CODE WILL LOCK ITSELF WHEN YOU FINISH PLAYING SO THE NEXT TIME YOU COME ONTO SIMS YOU WILL HAVE TO DO THIS ALL OVER AGAIN.

Now time for some cheat;


The mail box:

Press shift and keep holding it down, then click on your mail box at the same time holding shift down,  a range of options will come up including:
make needs static (or dynamic) NOTE:You must click make needs static before make needs dynamic option comes up
force visitor.
set career.
make all happy.
make friends for me
make me know everyone
force NPC…
these are really useful and if you can't be bothered to use your phone then click on 'force NPC…' then a range of options including the things on your phone come up.
Another great cheat.
if you hold on to shift and click on your work place, these options will come up:
force opportunity
force event
force all events
These come in real handy when you're looking to get a raise, be promoted, or otherwise further your career. Force event simply forces an event to happen, like someone bringing donuts to the police station. Force opportunity is a bit more helpful, as it generally opens up things like staying late, working special assignments, etc. These will lead to quicker advancement.
Shift-clicking the Active Sim
Shift-clicking the active Sim simply allows you to modify the traits of that Sim through the 'Modify Traits for Active Sim' option.
Shift-clicking a Non-Household Sim
Shift-clicking a non-household Sim will provide you with the option to 'Add to Household.'
Shift-clicking Any Sim
Shift-clicking a Sim also gives you the option to 'Trigger Age Transition' or 'Modify Traits'.
Shift-clicking the Ground
Shift-clicking anywhere on the ground will bring up an option to 'Teleport' to that location, so you'll no longer need to wait for a Taxi, etc.
Family Funds Cheat
In addition, the familyfunds cheat becomes available once you've activated testingCheatsEnabled true. Here is how you add money to your family funds, this is a lot quicker than using the Kaching or Motherlode cheats.
The cheat format is really simple, here goes:
familyfunds (lastname) (amount)
My Sims' name is Jason R, so to make him have 500,000 I would type the following.
familyfunds R 500000
Mother lode, family funds and kaching
If you click shift, ctrl and c at the same time a blue box will come up type in one of the following:
Kaching
Motherlode
Familyfunds (your Sims last name) (how much money you want)
here is how much money they give you:
Kaching=1,000
Motherlode=50,000
Familyfunds= how much you type in
NOTE: the max amount of money you can have is: 99,999,999
NOTE: you DON'T HAVE TO use caps locks.
Click shift, ctrl and c all at the same time for all of these cheats:
RESULT
| | |
| --- | --- |
| Display most cheats | help |
| Enable testing cheats [Note 1] | testingCheatsenabled [true or false] |
| 1,000 more Simoleons | Kaching |
| 50,000 more Simoleons | Motherlode |
| Ignore the cost when buying a lot in Town Edit mode | freerealestate |
| View career outfits and service uniforms [Note 2] | unlockOutfits [on or off] |
| Toggle objects can be placed anywhere in Buy/Build mode [Note 3] | moveObjects [on or off] |
| Return Sims to safe and nuetral state at home | resetSim [first name] [last name] |
| Reset lifetime happiness of all Sims in active household | resetlifetimehappiness |
| Delete any object | Delete object |
| Force terrain adjustments regardless of objects, Sims, and other structures | constrainFloorElevation [true or false] |
| Objects will not snap to slots while holding [Alt] | disableSnappingToSlotsOnAlt [on or off] |
| Objects fade when camera gets close to them | fadeObjects [on or off] |
| Show talk/thought balloons above Sim's head | hideHeadlineEffects [on or off] |
| Print random joke to console | jokePlease |
| Toggle lot tooltips | displaylotpackagefilename [on or off] |
| Toggle "Llamas" warning icons [Note 4] | enablellamas [on or off] |
| Slow motion visuals; 0 is normal, 8 is slowest | slowMotionViz [0-8] |
| Toggle framerate display at top right | fps [on or off] |
| Full screen | fullscreen [on or off] |
| Quit the game | quit |
Note 1: This code allows additional cheat codes to be used and unlocks various testing options, as described below.
Note 2: This code must be enabled before entering Create-A-Sim mode.
Note 3: This code allows you to delete objects that normally cannot be removed (for example, Sims, mailbox, garbage can). However, you cannot get those objects back. Also, when the code is used on a Sim with the "good" trait, a halo will appear on their head when you exit Buy/Build mode.
Note 4: "Llamas" are the triangular warning signs that appear with some messages.
Ghosts in your garden
Go to the graveyard, click on all the tombstones, and take all possible tombstones. Return to your house, and place them somewhere in your backyard. You now have a 70% chance of a ghost or two, or even a whole party of ghosts visiting your house each night. To improve your chances, write in the epitaph "Here Lies [Sim's name], The One Who Returns".
watch your own videos on the tv
Use the following trick to watch your own videos on the Sim television. Place the video you want into the "/My Documents/EA Games/The Sims 3/Movies/Broadcast/[television station]" folder. Turn on the television in the game, and you can watch it. The video must be in .AVI format, with a resolution no larger than 128×128 pixels, and frame rate not greater than 15 frames per second.
Discovering all uncharted islands on Sims island paradise.
ctrl, shift and c then type in the blue box at the top of the screen discoverallunchartedislands
there are the uncharted islands.
Here are all the uncharted islands:
                                                     BERYL SHOALS
                                                        DIVER'S DEN
                                                   NO TROUBLE ATOLL
                                                  CAY TO THE CITY

                                                         REFUGE ISLAND
                                           MERMAID'S SECRET ISLAND
                                                PLUNDER COVE
                                            PLUMBOB ISLAND
that's all of them.
here are some pictures of things on all the sims:
Sims seasons:
Sims Island Paradise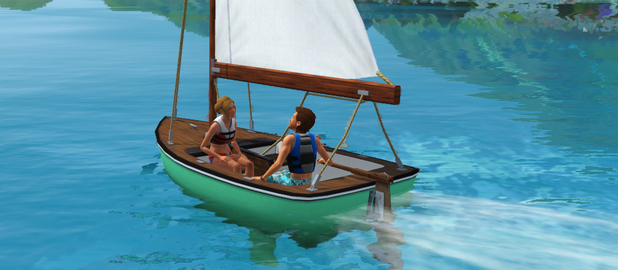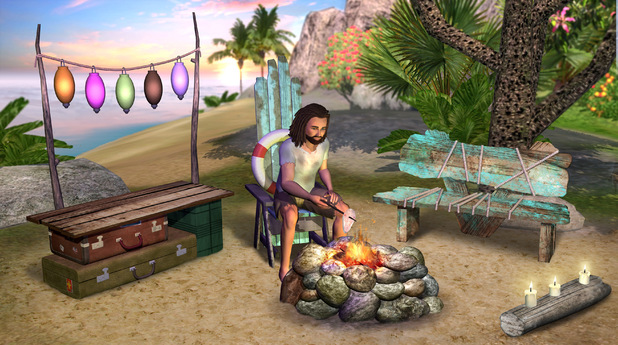 Thanks guys see you soon xxx